NYJO at the late night BBC Proms!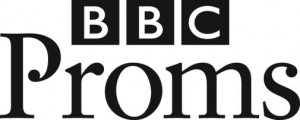 NYJO at the late night BBC Proms!
(10th August 2012)
Broadcast live on Radio3, I had the pleasure of performing with the National Youth Jazz Orchestra at the BBC Prom!
A highly successful evening, with great reviews from a number of sources, including 4 star ratings from the Evening Standard and the Guardian, with John Fordham saying that, 'flautist/saxist Chris Whiter's The Change (a thoroughly contemporary layering of instrumental textures and rhythm patterns) sounded as if it could be in the repertoire for years'.  A short clip of the evening can be seen below, with the full show (aired on BBC4) currently available on iPlayer until Friday 24th.
Soloists featured in this clip of the opening number 'Rockin In Rhythm' are –
Clarinet – Myself
Bone – Callum Au
High notes – Louis Dowdeswell