About
Playing saxophone, flute and clarinet, Chris started his studies at Southampton University where he first began to specialise in jazz. He went on to achieve a distinction in his Masters in Music at Royal Holloway, University of London, before being offered a PhD scholarship in composition which he is currently studying. As a composer and arranger his catalogue ranges from Big Band to full orchestra, as well as production music for TV and film.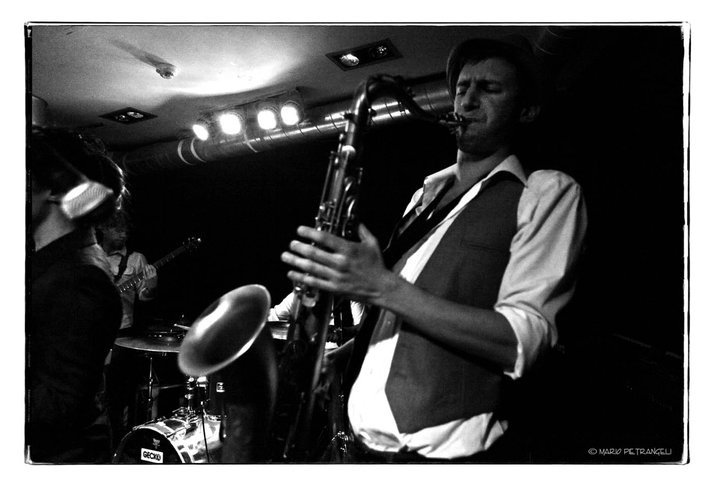 Chris has already worked with many top bands and professionals, having performed with Jack Jones, Guy Barker and Tim Garland, among others, and has many international festivals – including Montreux, Vienne and North Sea – to his name. He  held the Baritone chair with the National Youth Jazz Orchestra (NYJO) from 2011-13, contributing a number of charts, including the title track of the highly acclaimed album, The Change. He has played live on BBC 1 and Radio 3, performed with NYJO at the BBC Proms (broadcast on BBC4) and been named as 'One To Watch' in Jazzwise magazine. In 2014, Chris was selected as one of only seven arrangers from around the world to participate in the Metropole Orchestra Arrangers' Workshop, working with renowned composer and conductor Vince Mendoza, and Grammy award winning vocalist Gregory Porter. 
As an educator Chris is currently lecturing in Composition Technology, Orchestration and Jazz Theory at Royal Holloway. He also works and performs as a facilitator for Echo Fox Events, leading samba and drumming workshops across the UK and Europe, including performances at Parklife Festival, and a successful Guinness World Record attempt in Copenhagen, Denmark for the largest hand drumming ensemble. Under the tuition of Brian Lock, his PhD focuses on the fusion of jazz and electronics, for which he is currently producing an album titled the Borderline Suite – a five part suite combining electronics with an acoustic jazz quintet, which is scheduled for release later this year. 
Ellington's Sunset and the Mockingbird "rightly brought Whiter's warmly expressive baritone sax artistry to the fore" – Richard Whitehouse, classicalsource.com
"…flautist/saxist Chris Whiter's The Change (a thoroughly contemporary layering of instrumental textures and rhythm patterns) sounded as if it could be in the repertoire for years." –  John Fordham, The Guardian