The Chris Whiter Quintet record their debut album at Eastcote Studios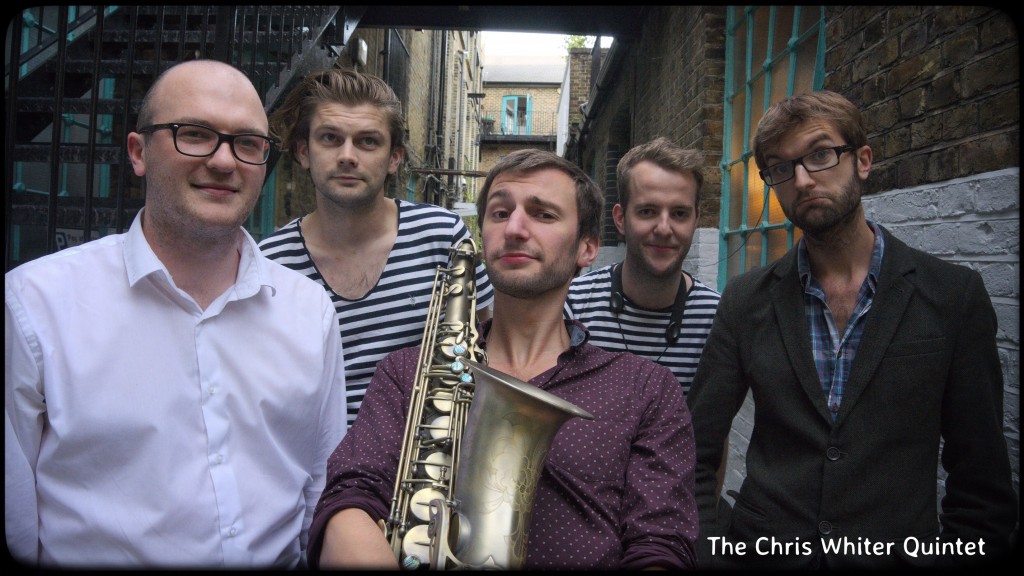 On 28/09/2015 The Chris Whiter Quintet spent the day at the Eastcote Studios making their debut recording! Working with the extremely talented engineer, Goerge Murphy (Ellie Goulding, Pixie Lott, Mumford & sons) the group were in fine form, recording seven original compositions, including the Borderline Suite, a five-part work written for jazz ensemble and electronics.

Full details of its upcoming release and previews of the album shall be released shortly, but you will have the chance to hear the Suite performed live for the first time ever in it's entirety at the Bull's Head in Barnes on Sunday 18th October, so that will not be one to miss!